Euromold separable connectors
Separable connectors are designed to connect polymeric insulated cable to equipment such as transformers, switchgear, motors…
These products are suitable for indoor and outdoor use.
The thick conductive EPDM jacket provides a total safe to touch screen which ensures safety for personnel.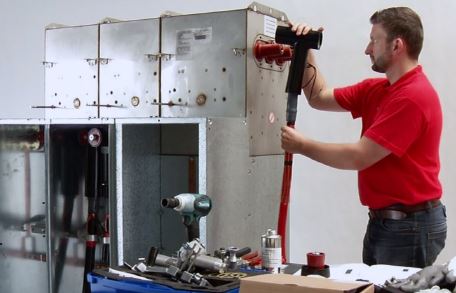 Discover the new interface A connector
Interface A1 according to EN50180 and EN50181
Full redesign based on 3 principles: 
Simple
Maximum value
ecological
Easy to order: 
One size fits all per voltage class 
max 2 
Only two references 
Easy to install: 
Very short preparation length
No special tools or training required
Parameters: 
2 sizes for the elbow type (200LR) and 2 sizes for the straight type (200SR)
max 250A, 24V, 150mm2
Dimensions interface A bushing
Interface B according to EN50180 and EN50181
12kV/17.5kV/24kV/36kV – 400A
Elbow connector (400LR)
Tee connector (400TE)
Dimensions interface B bushing
Interface C1 C2 according to EN50180 and EN50181
12kV/24kV/36kV/42kV – 1250A
Compact:
Tee connector (480TB, 484TB, 489TB, 430TB)
Coupling connector (800PB, 804PB, 809PB, 300PBM)
Straight connector (450SR)
Surge arrester (800SA)
Symmetric: 
Tee connector (400TB, 440TB)
Coupling connector (440PB)
Surge arrestor (400PB-10SA)
Testrods (400TR,400TR-LB)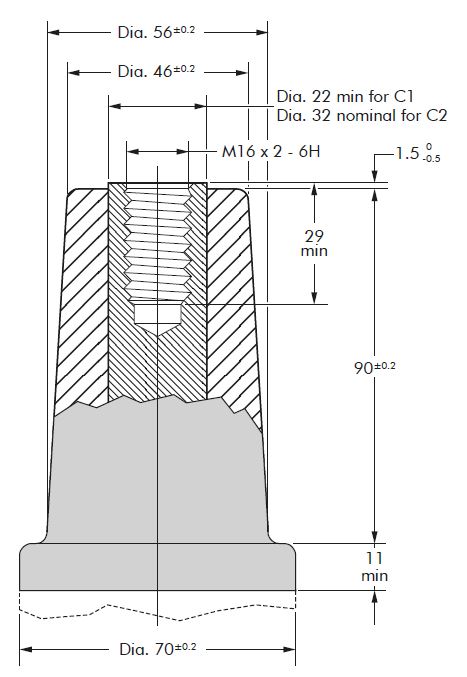 Dimensions interface C bushing
Connector interface D, E, F
Jumpers are prefabricated lengths of cable on which separable connectors or terminations are installed on each end. Jumpers are used as fixed solutions in windturbines, transformers,…
Test leads are typically used to perform tests on electrical installations, transformers, motors…
12kV/17.5kV/24kV/36kV/42kV/52kV
Jumpers comprise:
Connector or termination adapted to the chosen interface type and chosen voltage class
Cable
A screen wire finishing with an earthing lug is standard.
Other finishings are available upon request.
All Jumpers are standard tested for AC withstand and partial discharge before leaving the factory. Other tests can be done on request.