Solidcure has a broad range of widely used medium and high voltage components.

Solidcure can count on more than 10 years of experience.

If we cannot manufacture or find the component we can  make a copy of the original.

Solidcure provides basic engineering services to its customers if requested.
Knowhow
Solidcure has a deep knowledge of medium and high voltage applications, and the knowhow to manufacture or select the right product.
Engineering
We have the capacity to design new products or reengineer an obsolete product. Our engineers have the knowhow and design software to do this.
Fast delivery times
We keep products in stock or arrange the fastest way of manufacturing.
Wide range of products
We have a wide range of products suitable for medium and high voltage applications. We can also help you with difficult to find parts.
Manufacturing
We have the in house capacity to manufacture epoxy, silicone and metal parts. We manufacture our own moulds. If we cannot make it in-house we organize manufacturing via our trusted suppliers
Worldwide shipping
We work with a range of trusted transport companies to get you the products onsite in the fastest way at the best price
High Voltage lines
glass, porcelain, composite insulators
surge arresters
high voltage line clamps
Substations
glass, porcelain and composite insulators
busbar clamps
busbars, flexible busbars
transformer bushings, wall bushings
cable accesories: separable connectors, cable lugs, cable blocks, cable terminations, cable sealings
Industry
cable accesories: separable connectors, cable lugs, cable blocks, cable terminations, cable sealings
safety material: personal protection, grounding
custom made connection boxes
Heavy Industry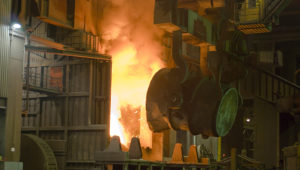 insulators for busbar systems, cranes
wall bushings
busbars, flexible busbars
safety material: personal protection, grounding
Railway, tram, metro
insulators used in and on rolling stock
roof bushings
flexible busbars, grounding connectors
cable accesories: separable connectors, cable lugs, cable blocks, cable terminations, cable sealings
safety material: personal protection, grounding
Catenary Systems
insulators: glass, porcelain, composite
all material for substations
flexible busbars, grounding connectors
cable accesories: separable connectors, cable lugs, cable terminations, cable sealings
tools to connect power, grounding and signalling cables (Cembre, Nexans)
safety material: personal protection, grounding
Green energy: wind, solar, hydro
insulators: glass, porcelain, composite
all material for substations
flexible busbars, grounding connectors
cable accesories: separable connectors, cable lugs, cable termination, cable sealings
safety material: personal protection, grounding
Electrolysis
insulators for busbar systems, cranes
wall bushings
busbars, flexible busbars
safety material: personal protection, grounding
Electrostatic precipitators
insulators: porcelain cilindrical and conical, shaft insulators, wall bushings
flexible busbars
Custom design
insulators: glass, porcelain, composite
flexible busbars
connection boxes containing covers, busbars, insulators, cable accesories, cable sealings