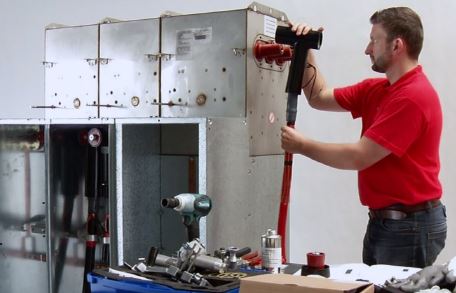 SolidCure is a distributor of Euromold Separable Connectors. 
Euromold is the leading European specialised designer, manufacturer and distributor of prefabricated cable accessories for medium voltage energy distribution. Euromold provides a complete range of accessories for underground cables: premoulded EPDM rubber connectors for cables and epoxy bushings for transformers and switchgear, as well as a large range of cold-shrinkable terminations and joints from 12 to 42 kV.
All our products meet the International standards like CENELEC HD 629.1, CENELEC EN 50180, IEC 60137, IEC 60502-4… or country specifications.
All parts are manufactured in Belgium
Interface A
Interface A1 according to EN50180 and EN50181
12kV/17.5kV/24kV – 250A
Straight connector (152SR)
Elbow connector (158LR)
Straight plug (151SP)
Surge arrestor (156SA)
Interface B
Interface B according to EN50180 and EN50181
12kV/17.5kV/24kV/36kV – 400A
Elbow connector (400LR)
Tee connector (400TE)
Interface C
Interface C1 C2 according to EN50180 and EN50181
12kV/24kV/36kV/42kV – 630A
Tee connector (480TB, 484TB, 489TB, 430TB)
Coupling connector (800PB, 804PB, 809PB, 300PBM)
Straight connector (450SR)
Surge arrester (800SA)
Interface D, E, F
For these interfaces we refer to our catalogues
Jumpers and test leads
Jumpers are prefabricated lengths of cable on which separable connectors or terminations are installed on each end. Jumpers are used as fixed solutions in windturbines, transformers,…
Test leads are typically used to perform tests on electrical installations, transformers, motors…
12kV/17.5kV/24kV/36kV/42kV/52kV
Jumpers comprise:
1. Connector or termination adapted to the chosen interface type and chosen voltage class
2. Cable
3. A screen wire finishing with an earthing lug is standard. Other finishings are available upon request.
All Jumpers are standard tested for AC withstand and partial discharge before leaving the factory. Other tests can be done on request.
Download catalogues